Enjoy a quieter and more comfortable home.
Get better sound and thermal insulation with WidgetCo® Cork Underlayment pre-cut sheets.  Cork Underlayment provides natural insulation, sound absorption, and shock-absorbency for your flooring. The pre-cut European-manufactured sheets are formaldehyde-free, made from natural Portuguese cork, and available in various sheet thicknesses to suit solid wood, engineered and even tile floors. Achieve thermal comfort year-round and preserve your floor's lifespan using this sustainable, eco-friendly material. 

Cork Underlayment is eco-friendly
WidgetCo® Cork Underlayment Sheets are natural and eco-friendly material. With its hypo-allergenic, and moisture-resistant properties, this cork underlayment will help ensure a comfortable environment for years to come. 
Save time cutting and aligning with sheets
Cork Underlayment Sheets provide an easy installation solution with our manageable 25lb boxes, allowing for minimal cutting and aligning. This product is a great choice for anyone looking to quickly and efficiently finish a project.
• Free Shipping to 48 states. Orders before 4p CST ship same business day. 
• Save time installing with cork sheets and reduce time cutting and aligning
• Cork sheets lay flat and won't curl like rolls
• Our boxes of underlayment will arrive in manageable 25 lb boxes
• Natural cork is a superior sound and thermal insulator
• Live better with non-toxic, Formaldahyde-free cork from WidgetCo®

Buy cork underlayment below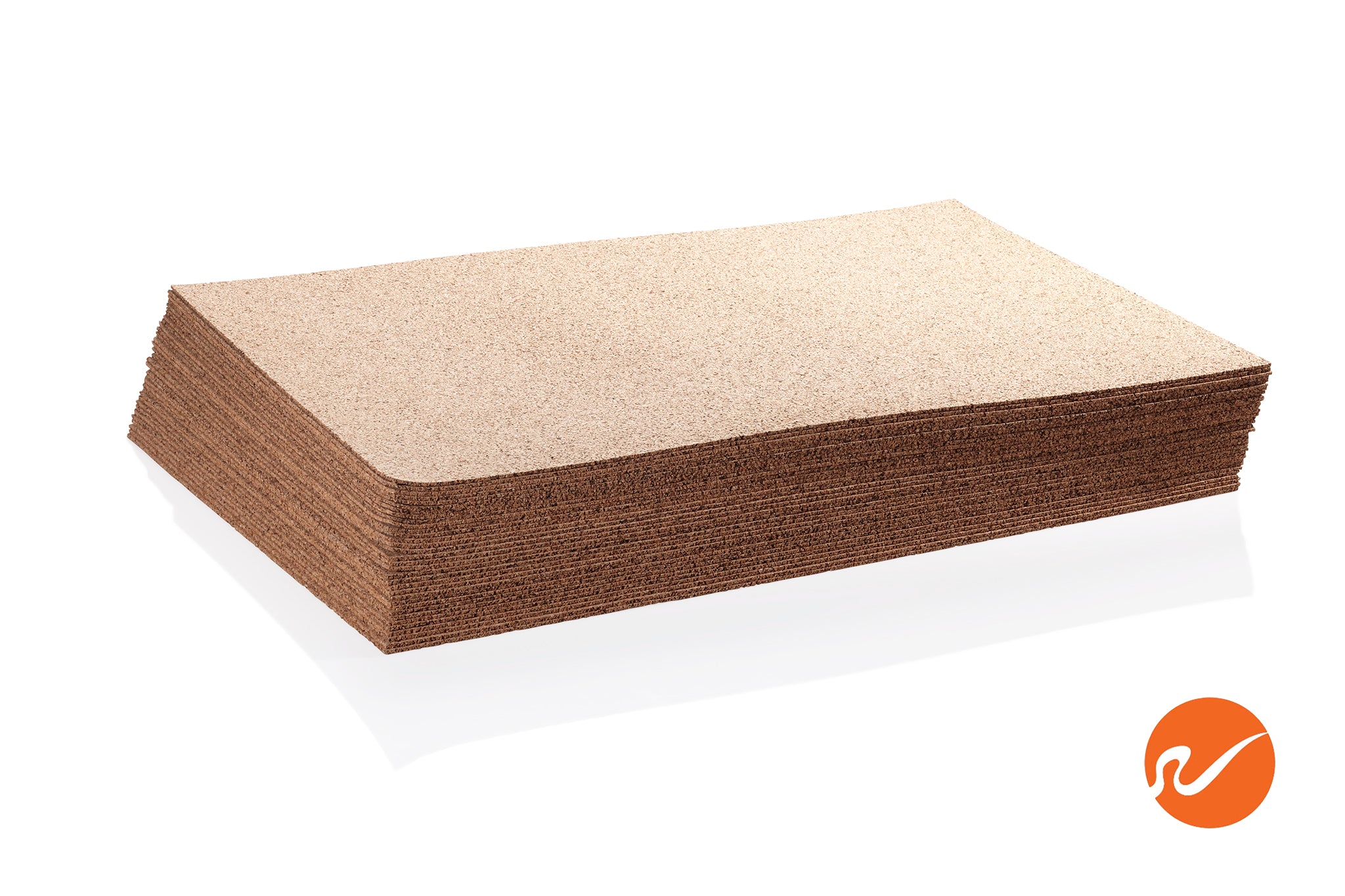 1/8" (3mm) Cork Underlayment Sheets
55¢ sq ft or less & FREE SHIPPING
Total Surface Area Per Box: 198 sq ft
Sheet Size: 2' x 3' (6 sq ft)
Sheet Thickness: 1/8" (3mm)
Sheets Per Box: 33
R-Value: .41
Manufactured in Europe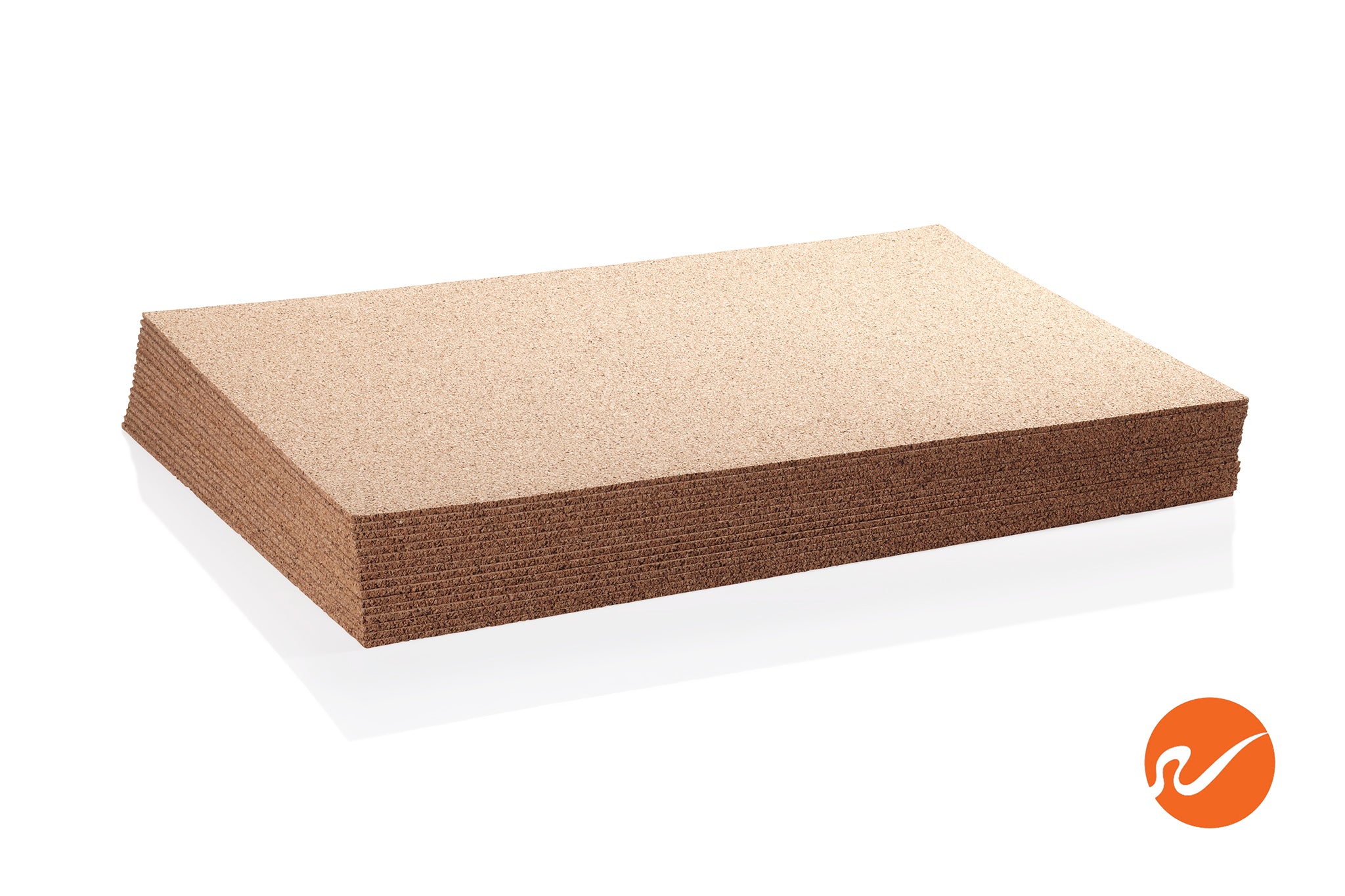 1/4" (6mm) Cork Underlayment Sheets
$1.13 sq ft or less & FREE SHIPPING
Total Surface Area Per Box: 96 sq ft
Sheet Size: 2' x 3' (6 sq ft)
Sheet Thickness: 1/4" (6mm)
Sheets Per Box: 16
R-Value: .82
Sound Rating: IIC 51, STC 54 (6 inch concrete slab w/ no drop ceiling)
Manufactured in Europe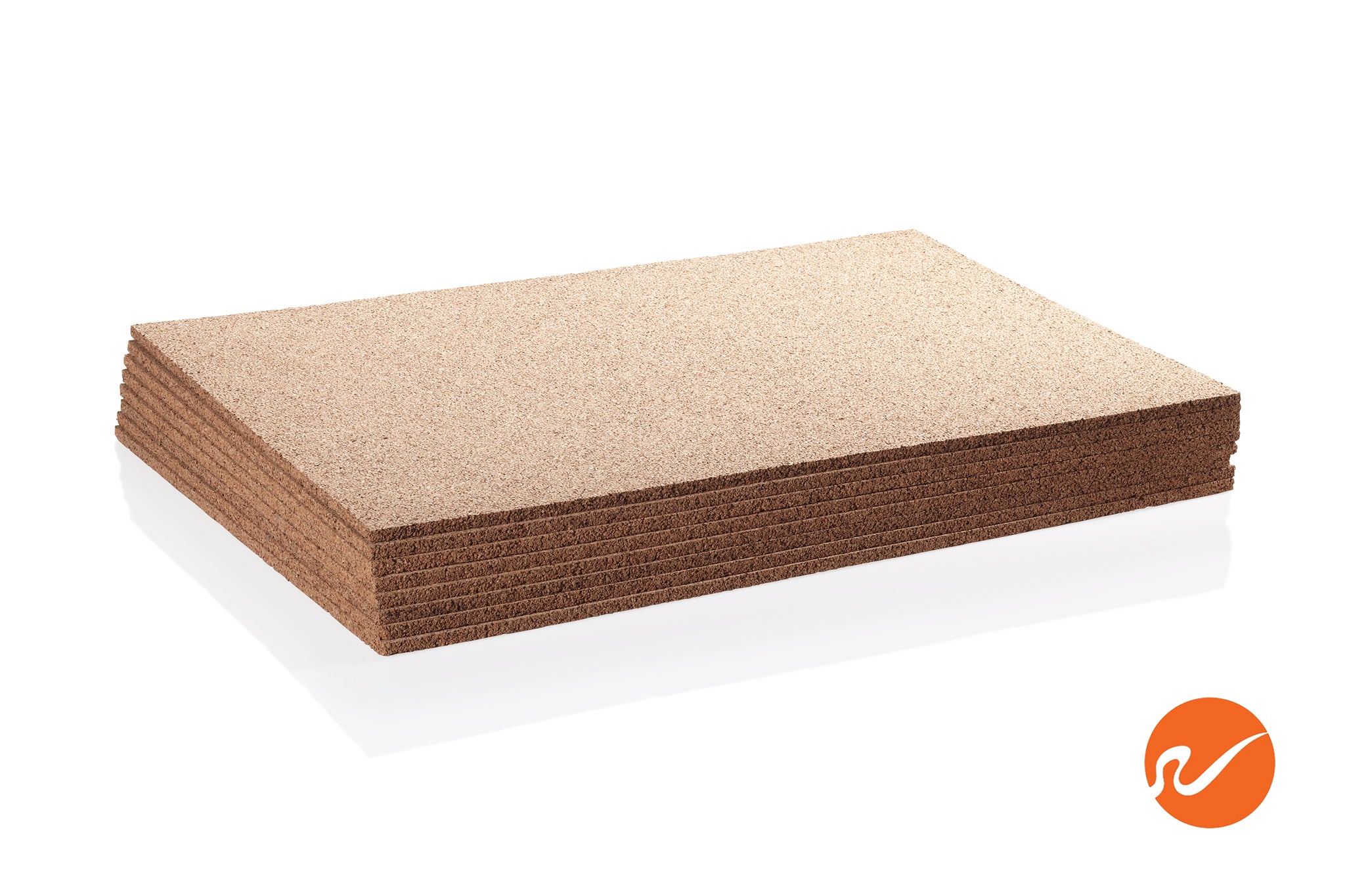 1/2" (12mm) Cork Underlayment Sheets
$2.27 sq ft or less & FREE SHIPPING
Total Surface Area Per Box: 48 sq ft
Sheet Size: 2' x 3' (6 sq ft)
Sheet Thickness: 1/2" (12mm)
Sheets Per Box: 8
R-Value: 1.63
Manufactured in Europe