From massage to crafts and sporting goods.
WidgetCo's cork balls are perfect for use in craft projects as well as in the manufacturing of sport balls or to help loosen tight muscles. We have cork balls for sale in both agglomerated and natural cork. Agglomerated cork is made from a composite cork by-product, while natural cork is made from pure, untouched cork straight from the bark of the Portuguese cork tree. Our cork balls also come in a variety of sizes from 1/2 inch up to 2 inches in diameter. Don't see the exact size you're looking for? No problem. Simply shoot us an email and let us know what size, type of cork and what quantity you would like and we'll provide you with a free quote on the custom order. Production minimum order is required for custom sized cork balls.
Shop agglomerated or natural cork balls.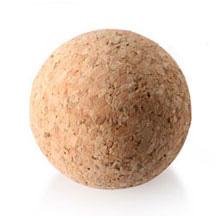 Agglomerated Cork Balls
Agglomerated cork balls are made from composite cork bonded to form a solid, dense cork ball. Bulk discounts available.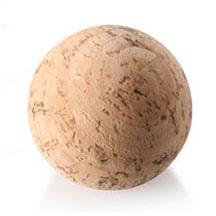 Natural Cork Balls
Natural cork balls are lighter weight than agglomerated and show off the natural beauty of pure cork. Bulk discounts available.